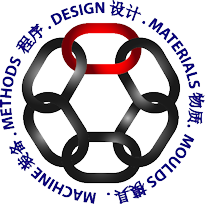 METALLOY CONSULTANT SERVICES PLT
THE COMPANY
Metalloy was founded in 1995. We are principally engaged in providing technical know-how and applied engineering theory to manufacturing & education industries through organizing & conducting public & in-house technical training courses, technical learning tour, marketing & selling of technical publications.
We are exclusive technical training provider to market & promote a series of patented Manufacturing Insights Skills (MIS) training courses developed by our founder & panel of international technical consultants.
| | | |
| --- | --- | --- |
| BUSINESS REGISTRATION | | Registration No. |
| 1. Registered company under Suruhanjaya Syarikat Malaysia (SSM) | | LLP0003449-LGN |
| 2. Registered training provider under Ministry of Finance (MoF) | | 35702128315 |
| 3. Registered training provider under Pembangunan Sumber Manusia Berhad | | LLP0003449-LGN |
VISION
To become a respected technical training provider for manufacturing & education industries.
MISSION
To raise technical competency of future & existing technical employees for manufacturing quality & productivity improvement.
OBJECTIVE
To assist technical staff to troubleshoot manufacturing issues in an effective and scientific manner.
CORE VALUES
Customer Satisfaction – Promptly offering excellent customer service and ensuring total customers satisfaction.

Commitment – Committing to great product, service, and other initiatives that impact business, operation, career & lives within and outside our company.

Community – Contributing to society and demonstrating corporate social responsibility.

Creative – Continuous innovation to enrich technical training courses & its delivery.
CORPORATE STRATEGY
1.Product
We will keep on develop, update, promote, organize & provide useful missing link study through our innovative Manufacturing Insights Skills Training Program for manufacturing process improvement. The program shall train technical staff to become multi-skills & multidiscipline workforce to assist them in improving quality, reducing rejects & increasing yield in the manufacturing line so as to minimize cost while maximizing profit for their operations. The program must be flexible and can be tailor-made to provide cost effective training and train what the industry & the trainees want.

OUR PRODUCT: The Concept of Manufacturing Insights Skills Training
2.Trainer
We believe technical training is a special profession and insist our trainers must be qualified to train, willing to train and know how to train in order to achieve effective training purpose. We've a group of experienced & hands-on industry trainers who are willing to share their knowledge & skills with your existing and future technical employees!
Dr. Morris Murray


Die Casting Expert
OUR TRAINERS: METALLOY International Panel of Industry Trainers & Technology Advisors
3.Services
We will strive to provide best customer service to satisfy customer needs. We will ensure our training fees, training environment, training manual, technical level, training pace, the scope, the duration, the medium & the methodology can be adjusted to suit customer's requirements in order & to receive a quality technical training service from us.

OUR SERVICES: Course Syllabus, Delivery, Handout Notes, Visual Aids, Industrial Samples and Training Facility
QUALITY POLICY
We will focus on continuous improvement with innovative ideas to provide informative, effective & satisfactory technical training services and strive to establish mutually beneficial, long-term partnership with all customers.
From aerospace industry to plastic injection moulding, metal stamping, die casting, semiconductor, precision engineering, heat treating and
education institute.
Developing Knowledgeable Workers; Promoting Scientific Manufacturing